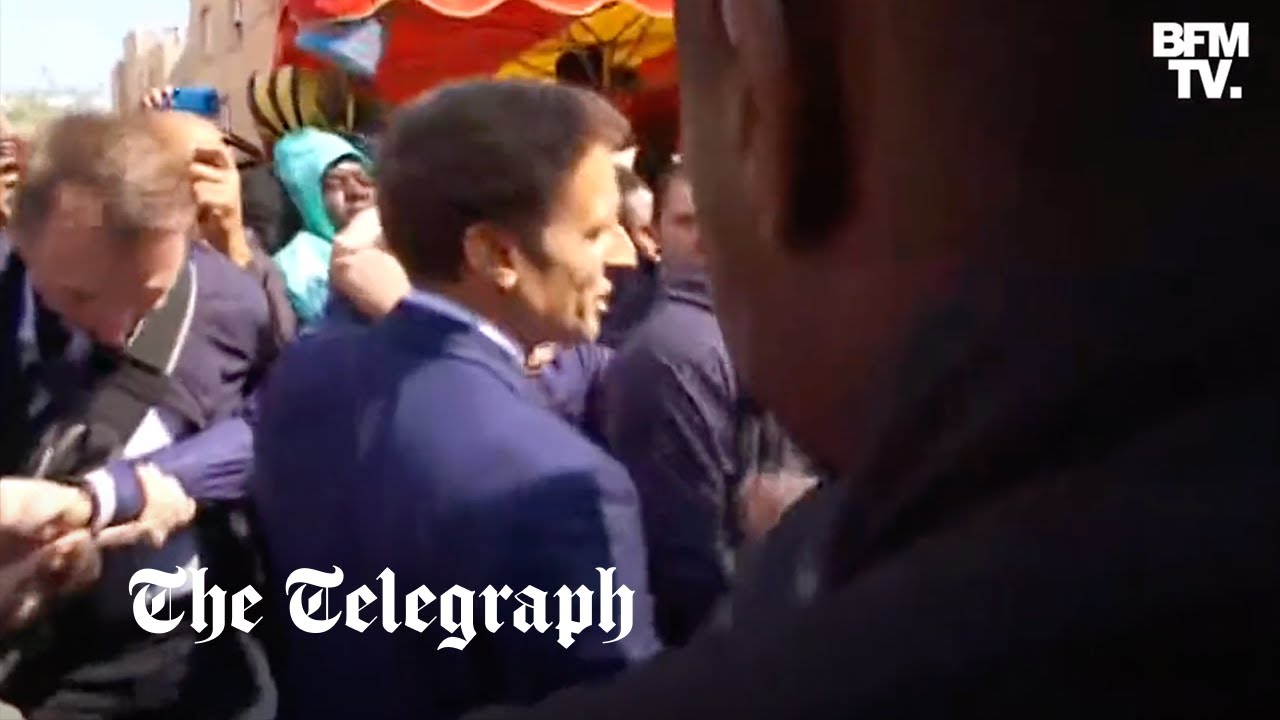 Emmanuel Macron's security detail was forced to deploy a special protective umbrella after he was pelted with tomatoes on his first trip since being re-elected as president of France.
The tomatoes appeared to narrowly miss the president when they were launched at him during a walkabout at a market in the suburbs of Paris.
Video of the attack showed the fruits hitting a bystander, with a blue bag following shortly after. Mr Macron's security guards immediately opened a James Bond-style gadget after shouting "projectile!".
The special Kevlar umbrella – known as the paraPactum – can withstand attacks with knives, dogs – and even petanque balls, according to its designers.
The device was brought into the Elysee armoury under Nicolas Sarkozy. It costs around €10,000 (£8,400) and comes in a secure black briefcase. The material has even been tested to withstand acid attacks.