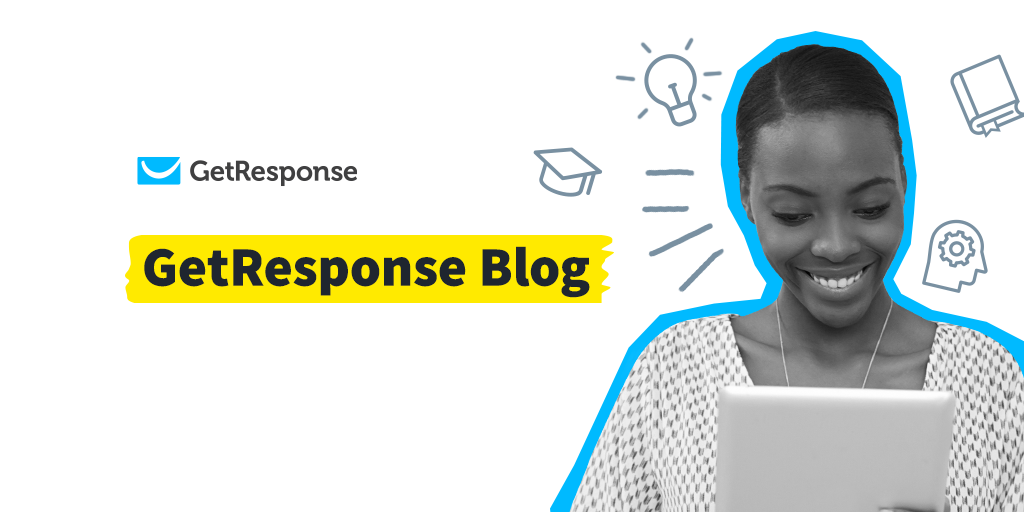 GetResponse Blog – Online Marketing Tips<![CDATA[ /*! loadCSS: load a CSS file asynchronously. [c]2015 @scottjehl, Filament Group, Inc. Licensed MIT */ (function(w){ "use strict"; /* exported loadCSS */ w.loadCSS = function( href, before, media ){ // Arguments explained: // `href` [REQUIRED] is the URL for your CSS file. // `before` [OPTIONAL] is the element the script should use as a reference for injecting our stylesheet before // By default, loadCSS attempts to inject the link after the last stylesheet or script in the DOM. However, you might desire a more specific location in your document. // `media` [OPTIONAL] is the media type or query of the stylesheet. By default it will be 'all' var ss = w.document.createElement( "link" ); var ref; if( before ){ ref = before; } else if( w.document.querySelectorAll ){ var refs = w.document.querySelectorAll( "style,link[rel=stylesheet],script" ); // No need to check length. This script has a parent element, at least ref = refs[ refs.length - 1]; } else { ref = w.document.getElementsByTagName( "script" )[ 0 ]; } var sheets = w.document.styleSheets; ss.rel = "stylesheet"; ss.href = href; // temporarily set media to something inapplicable to ensure it'll fetch without blocking render ss.media = "only x"; // Inject link // Note: the ternary preserves the existing behavior of "before" argument, but we could choose to change the argument to "after" in a later release and standardize on ref.nextSibling for all refs // Note: `insertBefore` is used instead of `appendChild`, for safety re: http://www.paulirish.com/2011/surefire-dom-element-insertion/ ref.parentNode.insertBefore( ss, ( before ? ref : ref.nextSibling ) ); // A method (exposed on return object for external use) that mimics onload by polling until document.styleSheets until it includes the new sheet. ss.onloadcssdefined = function( cb ){ var defined; for( var i = 0; i
GetResponse Chats: Everything You Need to Know [Feature Update]
How can you win customers and sales during the Valentine's Day season? Let us count the ways! Presenting the Top 7 Vday Marketing Ideas for 2022.
7 Seductive Valentine's Day Marketing Ideas for 2022
Trying to make sense of IP warming for your business? Then you're at the right place. Learn about what it is, why you need it, and best practices for using it
IP Warmup: What It Is, Why You Need It, And How to Use It [+5 Actionable Strategies]
Looking for more ideas for your Valentine's Day newsletters? Take a look at these examples and make your readers fall in love with your emails!
14 Valentine's Day Email Campaign Ideas for 2022
Looking for the right marketing software that offers automation, campaign elements' templates, analytics and more? Heard Mailchimp and ActiveCampaign are the best? Let's see who'll be the ultimate winner!
ActiveCampaign vs. Mailchimp – The Unexpected King of Automation
Want to improve your real estate email marketing game this year? Look no further than this guide. It's full of tips, examples, and data-backed answers.
Real Estate Email Marketing: Definitive Guide for 2022
Choosing the best email autoresponder can be difficult – but it doesn't have to be. See our top picks to get growing now!
Best Email Autoresponders in 2022 (Pros & Cons)
Whether you're running a small business website, an ecommerce shop, or a blog, email marketing is a powerful digital marketing tool that will help you attract and convert new customers as well as retain your current ones.
Small Business Email Marketing Strategies to Grow in 2022
Subscribe for fresh tips & top articles
Thanks for signing up!
We'll send you an email to confirm this shortly.
<![CDATA[ {% block list %} {% for article in elements %} {% set description = article.excerpt is defined ? article.excerpt : '' %} {% if article.featured_media_sources.small is defined %} {% set img = article.featured_media_sources.small %}
{% endif %} {% set description = article.excerpt|length > 250 ? article.excerpt|default(' ')|striptags('p')|slice(0, 250) ~ '…' : article.excerpt|default(' ')|striptags('p') %} {{ description|raw }}
{% if article.primary_tags_name is defined and article.primary_tags_name != false %} {% set tag = article.primary_tags_name %} {% if tag.name != " %}