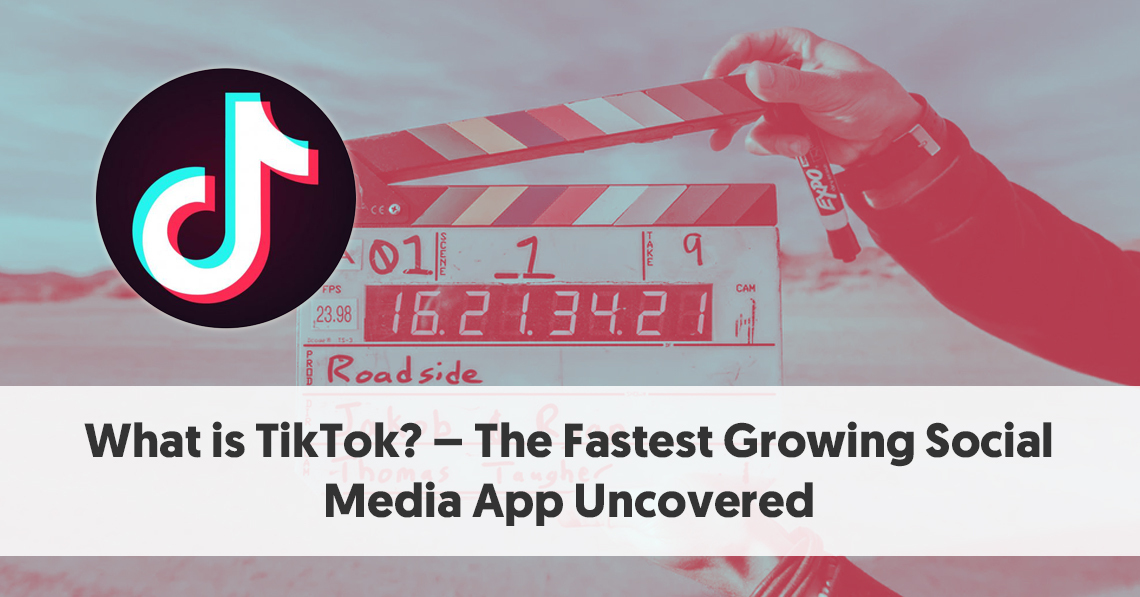 Musical.ly was a popular short-form (15 seconds) video streaming and sharing app, with over 100 million users, up until August 2018. The app allowed users a plethora of music and dialogue options, with which they could lip sync and make funny or entertaining videos.
The app was widely popular with some content creators rising to the hall of fame based on their engaging content on Musical.ly. The users shared Musical.ly videos on social media platforms like Instagram, further driving the app's popularity.
However, in August 2018, the app was taken over by a Chinese company ByteDance and its users were moved to Tik Tok. All of the content and accounts that were present on Musical.ly were automatically transferred to the new Tik Tok app.

What is the TikTok app? What you need to know about the Fastest Growing Social Media App in the World:
What is TikTok?
TikTok is a short-form, video-sharing app that allows users to create and share 15-second videos, on any topic.
TikTok maintains a separate app for the Chinese market, known as Duyin, which has over 300 million active monthly users. The new app's logo is a combination of the Musical.ly and Duyin logos.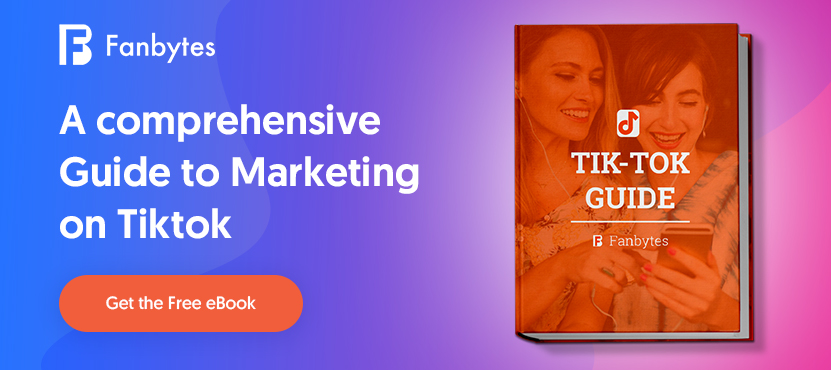 How it Differs From Musical.ly
The TikTok app is based on the same short-form video concept but is much broader in scope and unlike Musical.ly does not only focus on lip syncing to music. ,
The TikTok app offers users a wide selection of sounds and song snippets, along with the option to add special effects and filters. There is also an option to directly add videos created on your phone.
In September, TikTok added the reactions feature which allows users to record their reactions to videos and share. TikTok has also added a digital well-being feature that alerts users when they spend over two hours on the app.
The new app is being promoted as a video-sharing social network. TikTok users can create a variety of videos ranging from challenges, dance videos, magic tricks, and funny videos. The key differentiating factor between Musical.ly and Tik Tok is that the latter has a much broader scope for video creation.
How it Rose to Popularity
Since its launch, the TikTok app's popularity has been growing tremendously. In October 2018, it was the most-downloaded photo and video app in the Apple store, globally. The app reportedly has amassed over 500 million monthly active users, the US being the most popular countrywhere it has been downloaded over 80 million times.
Some of the key reasons behind the TikTok app's surge in popularity are:
Celebrity Endorsements
The app is liked and used by several celebrities, such as Jimmy Fallon, who helped drive the app's popularity. The app has paid partnerships with several celebrities, in various regions, who promote the app to local audiences.
Jimmy Fallon's interest in the app started naturally but was later capitalised on by the app, through a paid partnership. In November 2018, Jimmy Fallon started a "challenges" section on his show and used TikTok as a platform for the challenge.
He urged his viewers to take on the #TumbleweedChallenge and post videos on TikTok of themselves rolling like a tumbleweed. The TV host himself took the challenge, to kickstart this trend.
@fallontonightJimmy takes the ##TumbleweedChallenge! Show us your best tumbleweed! #TumbleweedChallenge – FallonTonight
The challenge went viral and gathered over 8,000 entries and 10.4 million engagements, within a week.
The Tik Tok app also has celebrity partnerships in other regions. When it launched in Japan, the app roped in celebrities like Kinoshita Yukina, Kyary Pamyu Pamyu, and Watanabe Naomi. In Thailand, TikTok collaborated with social media celebrity Kaykai Salaider, and in India with Aashika Bhatia.
Celebrity partnerships have been a key tactic in TikTok's geographical expansion strategy. The app uses celebrities and influencers to drive buzz around the platform and generate viral content.
These celebrities not only post content on TikTok but also promote TikTok on other social media channels. For example, in the post below, Indian celebrity, Aashika Bhatia, promoted the TikTok app on Instagram.
Apart from paid partnerships, the brand also benefits from popular social influencers and celebrities who use the platform. These celebrities help bring in their followers to the TikTok app.
Localised Content
Another key driving factor in TikTok app's popularity is the fact that despite being a global app, it has a strong focus on localised content. The app often runs local contests and challenges and captures on local trends through the use of localised hashtags.
TikTok runs the "1 million audition" contest across several countries, separately. For each contest, participants are given themes to create videos and then the top video creators are awarded. This contest not only leads to the creation of thousands of local videos, for each country where it is held but also helps TikTok creators gain recognition and followers.
One such contest held in Russia in September 2018 gained 31,000 video entries and millions of views from TikTok users. Thus, it helped promote the app in the country.
The app also uses local trending hashtags to suggest topics for content creation to its users. This helps the app capitalise on local trends and generate viral content for the platform. For example, "Seaweed Dance" was a fun video type that went viral in China. Tens of thousands of TikTok users created a video on this theme.
TikTok also sends personalised recommendations to each of its users. This ensures that TikTok users are always updated on the latest trending videos and are never out of ideas for video creation.
Using these techniques, TikTok has been able to pull off localisation on a global scale.
Easy Content Creation, Sharing, and Viewing
The TikTop app has simplified video creation and sharing and taken it to the next level. All users have to do is record anything and everything from their daily routines and post it instantly. Due to the short format, neither the video-creation nor the watching process takes much time or effort.
Additionally, this short-form video content is played as soon as a user opens the app. The videos start playing one-by-one and a viewer gets lost in a sea of fun, entertaining, addictive video content. Due to this addictive nature of the type of content, it is very easy for people to keep watching random videos for hours.
How Can Brands Leverage TikTok?
TikTok does not have any space for traditional display ads and is not even in competition with other social media platforms, in terms of it being a marketing channel. However, due to its fast growth and rising popularity, many brands are now realising the potential of TikTok as a marketing channel.
Several brands have utilised techniques like TikTok challenges and contests to get users to generate brand-related content. Brands are also leveraging hashtags, in a more or less similar fashion as on other social media platforms, to promote their TikTok marketing campaigns.
Take, for example, Guess brand's #InMyDenim campaign. On September 1, 2018, the Guess brand took over TikTok and invited all US-based TikTok users to their #InMyDenim hashtag challenge. The contest urged users to create video content wearing denim (of course) and using the hashtag. This was the start of TikTok's brand partnerships in the US.
Another way in which brands can use TikTok is to collaborate with TikTok celebrities to create brand-specific promotional content. This will be similar to any other influencer collaboration, just with the 15-second TikTok video format.
The Future of TikTok
The current popularity of the TikTok app is astonishing but still does not guarantee that it will ever reach the levels achieved by other social networks like Instagram and YouTube. Vine was an extremely popular video-sharing platform back in the day, but it is completely out of the picture now. And there are many other apps that quickly rose to fame and then disappeared.
To maintain its current popularity, TikTok will have to keep innovating and finding new ways to engage their user base. They will also have to make the platform more marketing-friendly for brands in order to establish the app as a social network that is going to stay.
With more brands looking to TikTok to further expand their social media marketing reach, TikTok is on the right track. If it is able to capitalise on brand engagements, it is sure to grow further and may even be able to compete with other social media platforms.
Conclusion
In a nutshell, TikTok is a fun, entertaining, and addictive app which has seen a surge in popularity in the last few months. TheTik Tok app also has the potential to become the next big marketing and social networking platform. However, how the app creators leverage this potential and maintain the current popularity of the app, has yet to be seen. What type of TikTok content are you addicted to? 
What is Tiktok? – Video
Frequently Asked Questions
What is TikTok?
TikTok is a short-form, video-sharing app that allows users to create and share 15-second videos on any topic. Its creator, Bytedance, runs a different version of the app, Douyin, in its home market, China. Both versions of TikTok offer a wide selection of sounds and song snippets, along with the option to add special effects and filters. You can also add videos created on your phone. The company promotes the app as a video-sharing social network.
What is the point of TikTok?
The key thing to remember about TikTok is that kids and teenagers love it. Adults often struggle to understand the point of anything in youth culture that wasn't part of their own growing up. It is a new way for Generation Z to interact and communicate. Since the dawn of social media, youth have flocked from MySpace to Facebook (until their parents followed them there) to Snapchat to Instagram, and now to TikTok. To Generation Z, a phone is an extension of their body.
Why is TikTok banned?
President Trump has threatened to ban TikTok in the USA. A federal judge partially granted TikTok's request for a temporary injunction against the Trump administration's push to ban the app in the United States. Government lawyers argue that TikTok's ownership by a Chinese firm represented an "immediate danger" to national security and that the app's American users' data risks winding up in the hands of the Chinese government. There are also proposals for US interests to buy TikTok in the USA.
Why is TikTok so popular?
We covered several reasons why TikTok is so popular in this article. These reasons include:
Celebrity endorsements – several celebrities, including Jimmy Fallon, have helped drive TikTok's popularity
Localized content – the app often runs local contests and challenges and captures local trends using localized hashtags.
Easy content creation, sharing, and viewing – due to the short format, neither the video-creation nor the watching process takes much time or effort. Also, the short-form video content plays as soon as a user opens the app
Is there a kid version of TikTok?
Remember that the typical TikTok user is young. Many of the users of the regular TikTok app are kids or just a bit older. By default, TikTok is set to 'Public", but by changing that setting to "Private," you can protect your kids if you're concerned. With a private account, only people you approve can follow, comment on, and like your videos. If you still prefer your child's account to remain public, you can turn off "Allow others to find me."
Why is TikTok so addictive?
When you open TikTok, a new video auto-plays. The TikTok algorithm usually does a good job of selecting a video you will enjoy, based on your past viewing history. Because each clip is very short, you are unlikely to be bored by the videos, and if you don't like one, you can easily flick onto the next one. Some people claim that the act of flicking through videos resembles a slot machine, and you're continually "betting" on what will turn up next.