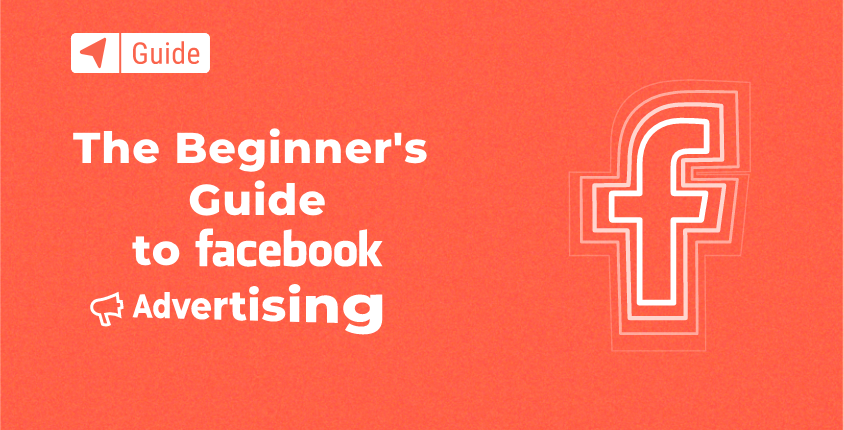 In this guide, we will talk about Facebook advertising. We will start off with simple basics and give advice on how you can use Facebook to advertise your business, blog, website, products, or services. We will also give practical tips on how to create your ads with step-by-step instructions and through details.
For all of you who haven't had any experience with Facebook advertising or have some basic knowledge, this guide will help you acquire accurate information and instructions on how to create comprehensive ads that can help you get positive results.
Facebook, as you might already know, is the most popular social network today. The first quarter demographic update that was provided by Facebook in April 2019 shows that there are over 2.38 billion monthly active users so far, which is the highest number of users any social network has ever had. At first, this network was limited to Harvard students. At the very beginning, over half of the students started using it.
Soon enough, the majority of students started relying on Facebook. After a while, other prestigious universities started using this network as well, until it finally became public and free for all. In just a short period Facebook swept the globe and completely destroyed MySpace, the largest social media website until that point.
Over time, Facebook changed a lot and found many uses, including advertising. Today everyone uses Facebook and it's no wonder that people are trying to exploit this fact.
But first, why social media advertising?
Since the beginning of "the internet age" in 2000, the number of internet users has been rapidly growing. Today everyone browses the web and even small kids learn to use various gadgets with internet access at a very young age. Social networks are the most commonly used online platforms and almost everyone has at least one profile on a certain network.
Given the fact that there are so many people on social media, marketers, and business organizations alike have seen the potential for marketing on these platforms. Digital marketing has also grown a lot since 2000, and even the social networks adjusted and provided valuable social media tools specifically designed for advertising.
In the beginning, marketers used methods of their own to advertise on social media, but today there are streamlined features on social media that allow easy advertisement while giving you the freedom to create your own custom ads and choose which people you target. Facebook is the first social media network that added an advertising system, because a lot of people were already exploiting this platform to market themselves.
Apart from the fact that it is an amazing advertising system which everyone can learn how to use since it's currently the most popular social media platform around, there are always enough people to whom you can advertise. These are the two main reasons why Facebook advertising has so much potential and why you should look to harness its full potential using these advertising tools.
From small businesses, mid-sized enterprises, to large corporations, everyone advertises on Facebook. This means that everyone can benefit from creating a marketing strategy on this social network, no matter what industry they're in or how big their business is. On top of that, no matter what your budget is, you can create ads that will bring you adequate results.
Why is Facebook so good for advertising?
One of the unique things about Facebook is that apart from creating your profile on it, you can also use that profile to create your own page. Only when you have a Facebook page you will be able to advertise to the fullest capabilities offered by the platform. The page can represent your business, organization or anything else.
Through this page, you share relevant content and include all of the information about your services, products, brand, etc. It can be a reliable information hub where people can learn everything about who and what you are. On top of that, there are various Facebook add-ons that can turn your page into an e-commerce store.
You can represent your organization in the best way possible and give your audience all the information they need. On Facebook, you have the option of directing all of your marketing efforts towards your page and this is why you can get comprehensive marketing results that you'll truly feel and notice. So, let's see all of the reasons why you should advertise on Facebook:
It's cost-effective
It allows you to target specific groups of people
You can focus all of your advertising on one brand/page
It's the most popular social media network
It offers a lot of different advertising methods
Its structure is suitable for advertising
It's simple to use
Types of advertising methods on Facebook
We can freely say that there are two ways you can reach people on Facebook – via paid advertising and organic advertising. Both of them can be very effective, but of course, free advertising methods mean more time, work and knowledge invested in a campaign.
Simply put, you will need more time to reach people and actually market your product, service or whatever you are trying to sell. With paid methods, you will be able to get everything started more quickly, but of course, this means spending a certain amount of money, depending on the volume of your marketing needs.
We divided Facebook advertising in these two categories simply because the paid methods are integrated with Facebook and specifically made for this purpose, while there are free ways to advertise something on your own without using any Facebook feature.
Paid ad options that Facebook offers include:
Boosting page likes
Boosting post visibility
Boosting website clicks
Boositing videos
Boosting app installs
Boosting app engagement
Boosting brand awareness
Free advertising options on Facebook include:
Inviting friends to like your page manually
Sharing pages
Posting valuable content
Engaging people in discussions on Facebook
Developing a Facebook Messenger chatbot marketing strategy
Joining relevant Facebook groups to advertise yourself
Creating your ad account
Before doing anything, you will first have to set up your ad account. Go to your Facebook page and on the left side you should see the "add new" section where you should choose "Ad Accounts". The first thing you will have to set up is the billing information. You have to give Facebook a payment method which is valid.
First go to the ad accounts setting, which will have its ID, but you should insert an account name so that you know right away what page you are using it for. Go through and fill out all of the spaces, make sure that everything is accurate, and choose the right currency. You should also make sure that you set up everything properly because you won't be able to change these things later.
Then hit save and go to set up your billing information, then choose payment methods located under billing. Here you can choose which payment method to add, i.e. credit card, PayPal or ad coupon. For starters choose PayPal or credit card, as you probably have no coupons available. Insert all of the necessary information and continue.
The next time you start creating an ad you will see the billing address at the end of each ad, and you can change the billing address here when needed. In most cases, when you pay for an add on Facebook, the amount of money will be checked on your account and if you have enough on it to support your ad budget, your ad will be created.
The amount will be taken off from your account only after the ad has expired. It might take 5 to 7 days before Facebook processes the amount and takes it off your account. Once you've set up your payment method, you are good to go and create some Facebook ads of your own.
Boosting posts
One of the ways of reaching people is to post something on your page, which might be valuable to them. You can post marketing materials, products, services, information about them or anything else you feel you should. When you post something on your page, the people who liked it will see your post, but as we've mentioned before, not all of them will see this.
Only about 30% of your fans will be able to see your posts naturally. If you want to reach more people, you must boost the posts on your page. The great thing about this approach is that you will also be able to reach people who didn't even like your page, but we will get to that soon enough.
Using Facebook ads to boost posts
The easiest way to boost a post on your Facebook page is to post something, and then go to the bottom right corner of your post, where a "boost" card will appear. Click on it and a new ad window will open.
On your left side, at the top corner you will see the "Audience" section, where you can find several options for choosing the audience you wish to target with your ad. There are three regular options you will see when you are there:
People you choose through targeting
People who like your page
People who like your page and their friend
Facebook likes to change these settings quite often, and you might not get the same ones when you open your ad window for boosting posts. However, there is an option of creating an audience of your own and choosing all the specifics of this audience.
Underneath this section, you will find the "budget and duration" section, where you can also adjust how much you will be spending on your ad per day and where you can set how long the ad will last or until which date. Bear in mind that you won't have a daily budget and that you can only insert the total budget for the ad.
However, if you want to know how much money you will be spending daily, just insert the budget and the number of days you want the ad to run and divide these two. Based on your target audience, their location and the budget you set, you will get an estimation of how many people will be reached by your post.
On the right, you will see what your ad will look like both to desktop and mobile users. Fine tune your ad as long as possible, until you are certain that you've hit that sweet spot. Bear in mind that your post shouldn't have a lot of text in your post, as Facebook might not approve your ad. Additionally, long lines of text usually don't work well for most people and you should avoid them.
When you are done with all of these things, click on the "boost" button in the bottom right corner and your ad will be sent to review and get boosted fairly quickly if everything is OK. When your ad is approved and your post gets boosted, you will be able to track the results in real time and see how many people it has reached.
Additionally, if you are happy with your post boost ad and it's slowly running out, you can simply click on the "add more budget" button to continue your ad or reach even more people. At the end of your boost, you can check all the important metrics such as post reach, engagements, how many people clicked on your post, how many shared, and which countries the people who liked your post are from.
Exposing posts naturally
The first thing you must do is to share constantly. Share posts every day, even two or three times per day during different periods. To improve engagement, you need to share posts which are intriguing and relevant to your page and your fans. Additionally, you should always make sure to re-share your page posts to your profile.
If you have employees, or co-workers working together with you, they should also re-share posts on their profiles. When the whole organization is working together, your social media marketing will grow naturally.
On Facebook, more means more, i.e. the more people share something, the greater the chances are that more people will like those posts. The more people like a certain post, the more visibility that post will get. Of course, make sure that you share posts publicly so that even people who are not your friends can see them.
Additionally, put engaging thumbnails, and write post descriptions that entice and attract attention. Go for quantity, but be sure to also work on the quality of your posts as much as possible.
Promoting a website
It's not uncommon for businesses to promote their websites on social media. This is one of the best ways for securing a lot of visitors and growing your website steadily.
You might have put in a lot of effort in creating your website, web designing, optimizing, and enriching it with blog posts, videos, products, and payment options, but if you weren't able to attract visitors, and make them give your website a chance, i.e. see how good it is and how valuable it can be to them, then it was all for nothing.
What social media lacks is customization, but it has a lot of people who are potential customers. This is why combining a website and a Facebook page that correlates to it can be such an effective way of marketing your business.
Promoting a website through Facebook business page
You want to find more people that might be interested in what your page has to offer, share content, buy your products or simply boost the overall visibility of your page. When you have a Facebook page that represents your business or an organization of some kind, you will need to get as many likes as possible to be able to sustain yourself and make your organization more visible to people.
The thing with Facebook pages is that only around 30% of the people who liked your page and didn't subscribe to it can see the posts you share. For example, if your page has 1000 likes, only about 300 people will see your posts, and this is why likes are highly important, and why you need to get a lot of them.
Using Facebook Ads for page likes
The first thing you need to do is go to the page you've created. Just click on your page which is located in the left corner where you can see all of your groups and pages. Once you are on your page, you should be able to see the "Get more likes" feature, which is located above your cover photo, and click on it.
Make sure that you are logged in as the admin of that page or you won't have the credentials to make any ads. With some pages, this button might be located on your page's timeline so scroll down a bit until you find it. When you find it, you will see the daily budget denoted in US dollars and this is the amount of money you will spend each day on your ad, not the total amount, so make sure that you remember this.
To get a clear picture what this is all about, start with small numbers first, to see how the campaign works out and how many likes you get, and then do it again. Once you've set your budget, immediately below it you will find the rough estimation of how many likes your page will get per day.
The higher your daily budget is, the more page likes you will get per day. Bear in mind that the number of likes you get per day can vary and that it's not exact. Under the number of likes, you can choose the duration of your ad. You can choose from 7, 14 to 28 days and if this doesn't suit you, there is an option of choosing the exact date until which your ad should run.
Above the "budget and duration" section you can see the interest section, where you can type multiple interests people have for better targeting. For example, if you are selling sports equipment, it would be normal to type in sports, running or something similar. This way you will be able to target the right people who will be interested in your page. This means that they are likely to click on your page when they see the ad.
Above the "interests" section you can choose the locations in which your ad will be shown. This is a great feature that allows you to be specific about your ad and get meaningful likes. For example, if you have a local business, you should focus only on the areas where your potential customers might be. However, if you have an online business, you should look to target locations that have a market in need of your products.
Above this section is the "age" section, where you can further define your target audience. The left slot is the minimum age and the right one is the maximum age for your target audience. Finally, above the "age" section is the gender section that you can choose to better define who sees your ads.
Above that you can see the "Ad creative" section, in which you can edit the text and change the image size of your ad, or insert some other image. You can also change the position of the image so that you create the best effect possible. Additionally, you can also upload a video instead of an image and use it in your ad.
On the right side of the window, you will see the preview of your ad, both for desktop users and mobile users. Once you are satisfied with the end result, click "promote" and the ad will start running.
Getting page likes without paying
Creating ads to get more likes is a good thing, but you should also learn how to do this without spending money. You can attract important fans that have a real interest in your page by doing this "manually", i.e. inviting people on your own. Paid ads for page likes don't always bring a lot of real fans who will keep themselves engaged on your page and interact with your brand.
The first convenient option is to invite people directly to like a page you want. You can invite all of your friends to do so, although there are daily limitations on how many people you can invite. If you have a lot of friends on your profile, this is a good opportunity to instantly start spreading the word about your page. Make sure to do this every day for as many people as possible.
Additionally, when you post something on your page you can click on the likes you've got on that post and invite people to like your page from there, even if they are not your friends. To get likes from people who aren't your friends or haven't liked your page, you can boost your post and then invite them.
On the other hand, when someone likes your page there is a chance that their friends will see their activity and like your post. Additionally, when posting on your page, make sure that you share those posts to your profile as well. This is how you will improve visibility and get a chance for more exposure, and be able to invite more people to like your page.
This is a certainly a slower way of getting likes, but you will always get meaningful likes. Additionally, it's a good idea to always have some activity on your page and constantly expose yourself to potential customers and followers. The best option is to combine this with paid methods and you will steadily build your fanbase.
Using Facebook ads to get more website visits
The first thing you need to have in order to advertise your website is, of course, a good built website. Make sure that you update your page with the link of your website so that you won't have to do it all over again every time you advertise. Additionally, you might also get some organic clicks on your web address, so it's a good idea to have it there.
Go to your page and scroll down a bit. On the bottom left side of your screen, you will see a blue card "Grow Business" pop up. Click on this card and choose the "Get more website visitors" option and your ad creation window will appear.
In the "Ad Creative" section you will now get 4 things you will be able to customize:
URL: This is the address of your website and if you have one set on your page already it will automatically be set here as well. If you want some other address, just change it.
Text: Here you should write an appealing text that explains to people what your website is all about and why they should visit it.
Images/Videos: You can choose an adequate image or a video for your ad. If you go for an image, you will get a 25 words max headline that can help you catch people's eye, the option to upload an image, choose an image from your page and reposition the image you choose so that it fits the ad perfectly.
If you choose the "video" you will get the option of uploading your video or creating a slideshow which you can follow up with adequate music.
Make your ad more appealing and interesting so that people are engaged when looking at it! Both video and image ads contain a call to action button, and you will be given plenty of options to choose from: apply now, book, now, contact us, download, learn more, send a message, request time, see menu, shop now, sign up, and watch more.
The next section is the "Audience" section where you again define gender, age, and location of the people who will be targeted by your website ad. However, here you will be able to choose general interests such as "music", and add additional interests to target people even better, for example, "house music", or "techno music".
The next section is the "budget and duration" part where you can set your daily budget, see the estimated amount of clicks you will get on your website ad per day and the duration for which your website ad will run. Like always, on the right side of the ad creation window, you will be able to see the preview of your ad.
However, with website promotion you will also get an Instagram feed preview, given the fact that these ads will be seen on Instagram as well. Make sure that you check this section because Instagram requires specific images and videos, if you don't meet the requirements they won't be shown there, so make sure that your ads are suitable for Instagram as well.
Once you are sure that you've set everything the right way, double check everything and then click "promote" in the bottom right corner of the ad creation window and create your ad.
How to promote your website passively
First of all, you should make sure that you include your website address in the designated area on your Facebook page. When someone comes to your page, he or she needs to see the address of your website clearly and have the option to click on it and see what you have to offer over there.
The next step is to share your website on your page and re-share it with all of your profiles. Additionally, include your website address in all of the posts that you share on your page and all the content that you add as well. For example, if you add photos of the handbags you sell through your website, it's a good idea to have a website link in the description, as well as in the photo.
A person can click on the description instantly and go to the website, while others can see your website address when someone shares your photos. If you make a blog on your website, it is also a good idea to share your future posts on Facebook as well, so that people who want to read more of your posts will visit your website.
How to follow up your ad campaign
Just creating an ad and letting your campaign run out is simply not enough when it comes to Facebook advertising. Trust me, you will doing it over and over again, and you should make sure that you always do it better the next time. To do this, you will have to rely on your ads manager to see how your ads performed and learn where you made mistakes and where you did good.
Go to your ads manager and then click on the tab called "Account Overview". This is where you will be able to learn a lot about your ad campaigns and gain valuable insights that can help you create much better ads in the future. There are many things you can do and see in the account overview section.
Choose the metrics you want
There are 4 sections to choose from for your metrics and they can all be adjusted and changed depending on what your needs are. You just need to click on the arrow symbol pointing down and a new window will pop out. Here you will be given brand new options for choosing a metric you want to be displayed.
Comparing how your ads performed during different periods
Click on the date range button, then click the compare section and a calendar will appear, giving you the option to choose different dates that you want to compare. This is how you will be able to learn more about how your campaigns performed, as well as what time factors affected them and in which way.
Rely on charts to analyze your campaigns
To analyze ad campaigns with charts, you should use different metrics. For example, if the ad campaign is for page likes, there is a page like the section that will tell you how many people liked your page during the ad, as this is the most valuable metric in this kind of ad.
You can also find geographical and demographic information about the audience that interacted with your ad, and see what mobile devices they are using to convert or view your ads. Simply click on the breakdown section and choose from "by deliver", "by the time" or "by action".
With just these insights, you will have a lot on your hands, so be prepared to learn more and get the experience needed to recognize trends and improve your future ad campaigns.
Conclusion
Congratulations! You have now learned the basics of advertising on Facebook. You can start to create your marketing campaign on Facebook as well, and see how the magic happens. Make sure that you remember all of the things you've learned today and use them to your advantage.
Even though these things can be quite valuable, they are only the basics of Facebook advertising – we are only scratching the surface here. So be sure to learn more and try to improve your advertising skills in the future. When you get to the advanced level, you will be able to create full blown marketing campaigns on Facebook. Best of luck!