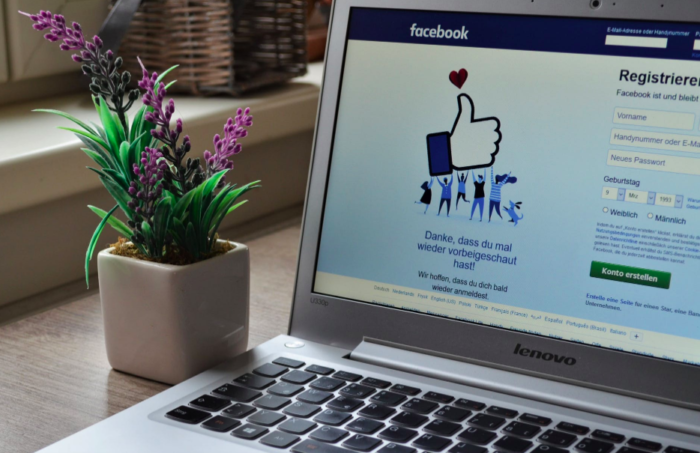 Getting starting with internet marketing?
Then you've probably heard you need to be on Facebook. It's the biggest social network in the world, with 2.27 billion active users, nearly 1.5 billion of whom are active every day.
From a puny startup with Ivy League college kids share photos, it's now become a major player in industries like media, marketing, and technology.
Recently, though, Facebook has been embroiled in scandal after scandal.
From Cambridge Analytica, to account hacking, to Russian interference, and more—is Facebook still worth investing time and energy? Or are its days numbered?
The answer is that despite the scandals, research shows Facebook's users don't seem to have changed their behavior.
You'll still find your best marketing opportunities on the world's biggest social network, and that's not going to change anytime soon. Spending time learning Facebook marketing is worth the investment.
In this guide, I'll show you the basics of how to use Facebook to your advantage. The guide is aimed at the beginner who wants an introduction to marketing their business on the world's largest social network.
Is your audience on Facebook?
Before we go into detailed strategies on how to market on Facebook, let's answer the first question—is your audience even on Facebook?
The answer is, probably.
The most recent data by Pew Research Center shows that every age uses at least one social network site, with younger users with higher percentages.
Plus, both men and women use social media in about equal numbers.
And when it comes to which network people use, Facebook dominates the list. In January 2018, 68% of Americans used Facebook, with Instagram in distant second place with 35%.
(YouTube was included for the first time in 2018 with 73% of Americans using it, but was any type of user, not just members.)
In other words, no matter what age group you're targeting, there will be more than enough of those users on Facebook.
Here's how to get things set up and start promoting through Facebook.
Market with Facebook Pages
The first and most obvious Facebook marketing tool for brands is Facebook Pages. Like a personal profile, a Page is the hub of information for your brand, be it a company, product, service, or even expert or celebrity.
Users can "Like" a page and "Follow" it, which means they'll automatically receive updates from that page in their news feed.
But in order to see the posts every time they are added, you need to click the option to view posts first. Otherwise, it's likely you won't see the updates because Facebook wants Pages to boost posts (pay) for more visibility and reach.
So when you get people to like your page, it's a good idea to recommend they follow you and see your posts first. It'll save you a lot of money in the long-term if you don't have to boost posts as much or often.
There are a few key differences between pages and profiles. To connect with someone as a personal profile, you'll both need to confirm the friendship request.
When you have a page, people can like and follow without any approval from you.
Another difference is that there are no limits to the number of people that can like your page. If you have a personal account, you can only have 5,000 friends. But a page can have thousands or even millions of people who like it.
The best part of Pages is that they're free and easy to set up. You can literally build a new Page in the next 15 minutes and look as professional as a Fortune 500 company.
(Though you probably won't have as many likes without a lot of work.)
The downside is just that—they can be hard to get off the ground. Unless you're a celebrity or major brand like Coke or BMW, it takes a lot of work to get more people to like your page.
But if you're going to start with this, you'll need to set up a professional page. Here's how.
How to set up the perfect Facebook Page
Unfortunately, many companies don't use Facebook Pages to their full potential. Worse, some brands use them poorly and actually hurt their credibility.
These guidelines will help you avoid making those mistakes.
Profile photo and cover image
Your profile photo should be your logo. Simple as that.
The cover image is a different story. It's really up to you to decide what to put here. Some use photos of employees, while others use fancy artwork and put their contact information in the cover image.
M&Ms does a great job blending their logo, characters, and product into their photos.
Pick a photo that will enhance your page and draw the eye of your visitors.
"About" section
The "About" section is prominently placed right below your company logo. This is your chance to tell anyone coming to your page what your business does.
It's short, so don't try to fit everything in. Just the basics are best.
In the full about section, make sure to include more details.
Explain what your company does, why you're different, and other interesting facts. If you can, take the time to write it specifically for your Facebook audience.
But if you're in a pinch, you can just copy the text from the "About" page of your website or blog. Be sure to fill in all of your data under "Basic Info."
Ford does a great job including their highlights and contact info on their info page.
If you have a physical business, you can add a few more features like location and hours. This page from Eighth Generation is a good example.
Just remember to keep it friendly and informal. A casual tone usually works best on Facebook.
Post useful information to your timeline
What you post to your wall will show up in the news feeds of everyone who has "Liked" your page, just as it does when you post something to your personal profile.
So, make sure what you're posting is useful to your fans. Don't post endless updates about the same thing, and don't post too often, clogging the news feeds of your fans.
Major brands like Apple usually only post things they know will be interesting to their fans, like unique video ads, or product announcements.
Here are some ideas for the kinds of things you might want to post to your wall:
Links to articles related to your company or your industry
Links to your blog posts
Coupon codes for fans to save on your products
New product announcements
Links to online tools your fans might find useful
Customized videos that will appeal to your audience – you can use InVideo to make high-quality and impactful videos for Facebook
Again, make sure that your posts are helpful or interesting. Also, don't post more than a few times each day unless there's a special event going on.
Spam is one of the quickest ways to lose fans. If you do nothing but send out promotional blurbs about your company, without ever adding anything of value, then you're going to have a hard time getting and keeping fans.
Before you send out an update, ask yourself if it honestly adds value to the conversation. If it doesn't, don't send it.
Study your statistics and results
Facebook Insights offers some really great analytics for pages. Pay attention to them. If you see a big surge in fans (or a drop off), look at what you've posted recently and see if you can figure out a reason for the trend.
Then, post more of that kind of content (or less, if you're losing fans).
Using groups, marketplace, and jobs
In the last few years, Facebook has added a few new features for different types of pages.
Here's how to use them to promote your company or brand.
How to market with Facebook Groups
Facebook has had groups for a while, but they recently let you create brand-based groups associated with your page.
First, you'll need a Facebook Page for your brand. Then you can create a group to go with that page.
This allows a little more control over the group since you can attach your company to it.
Facebook groups are similar to discussion forums, but with additional features that pages and profiles have (like a timeline).
You can create groups related to your industry or product offerings as a way to reach out to potential customers.
The great thing about Facebook Groups is that, like Pages, they're free. They also tend to have high levels of engagement. On the downside, they can be very time-consuming.
To manage a Page you might only need to check in once a day (or even less) to post something and reply to comments.
With a Group, you'll want to constantly monitor discussions, post questions, and manage members—perhaps multiple times per day.
How to market with Facebook Marketplace
If you have products to sell, Facebook Marketplace might be a game-changer for you. It's similar to Craigslist but built into the Facebook ecosystem.
It's a relatively newer feature Facebook is still revising, but it has huge potential for eCommerce retailers and other types of product-based businesses.
If you sell products like this, consider setting up a shop. This lets you list products on a separate "Shop" tab on your Facebook Page.
When you list products, they're searchable across Facebook and others can find them.
If you're in eCommerce, it's a marketing strategy you need to start using as soon as possible.
How to use Facebook Jobs
Finally, you can post jobs to Facebook. This is another newer feature, launched in the last few years or so.
Of course, this isn't typical marketing like most people use on Facebook, but it can be really helpful if you're looking to hire someone. For example, freelance site FreeeUp lists job postings on its Facebook Page tab.
It's just another way you can use the massive power of Facebook to help your company grow.
Targeted Advertising
Facebook offers a fantastic targeted advertising platform.
You can create ads targeted at specific geographic areas, ages, education levels, and even the types of devices used for browsing. Facebook also lets users hide ads they don't like and "Like" a page right beneath an advertisement.
Because it gathers so much demographic information about its users, Facebook has one of the best-targeted advertising programs online.
You can target users based on virtually anything you might find in their profiles, as well as track your success with each segment.
(It's also their most controversial feature, and one that's gotten them into some trouble recently. But we'll set that aside for this article and just focus on how to use the tools.)
Ads can be run on a per-impression or per-click basis. Facebook shows you what bids are for ads similar to yours, so you know if your bid is in line with others in your industry. You also can set daily limits so there's no risk of blowing your budget.
The advantage is that Facebook ads are very powerful, and they're more likely to succeed than pages or groups since you can choose who sees the ads.
The downside, of course, is the cost. It's easy to run lots of Facebook ads without making anything back, so keep careful track of your budget.
Types of Facebook Ads
There are a number of ad subtypes you can choose from.
These include video, offers, leads, canvas, carousel, and many other types. Each one has a certain advantage and can be useful depending on the type of marketing you're doing.
One of the best ways to decide the type of ad to run is to look at what your competitors are doing. Just go to the "Info and Ads" tab on any company page and you can see what ads are active.
(You can also change the country if you'd like to see promotions in other regions.)
To create a new ad campaign, you'll need to be the administrator of a page. From there, you can quickly go into the Ad Manager.
It's a complicated tool, but there's no need to start with every feature.
Just get used to the most important buttons and metrics for your brand and build from there. You can always learn more later once you've used it for a while.
Powerful Targeting Options
As mentioned before, Facebook has some of the most powerful targeting tools of any online advertising program.
You can target by virtually anything on a user's profile. You might start with the location if that's important. You can specify either city, zip code, county, or state.
This works particularly well for local businesses. From there, you can choose basic demographics, including relationship status, age, workplace, education (including major and years of attendance), birthday, and much more.
You can target ads to people who have recently moved. So, if you own a gym in Scottsdale and want to find all the individuals who recently moved to the area, you can target your ads and ad copy to those individuals.
You also can target people based on their interests. Say, for example, you have a product that's targeted at baseball fans. You could enter baseball in the Interests field.
Or, maybe you've written a book and you're sure that people who like another certain book will like yours. Enter the book's title under Interests, and you'll specifically target those users.
You even can target a private list of users. If you have a list of email addresses of people that you want to target, you can use Facebook's ads manager to target just those people.
So, if you run a SaaS business and have 200 people on your "prospect list," you can use their email addresses to target them with ads on Facebook.
Customize Your Ads
The other big advantage to tightly-targeted ads is that you can create different ads for different demographic groups. Better-targeted ads are going to garner better results.
If you're targeting baseball fans, you might create individual ads for different popular teams. You could have one ad specifically aimed at Red Sox fans, one at Yankees fans, and another at Cubs fans.
Then you could only have those ads shown only to people who have indicated in their Interests that they are fans of those teams.
Or, let's say you've targeted people based on their love of a particular book. You could mention that book in the ad itself to make it more likely to catch their attention. Create different ads for different books, and then target accordingly.
Conclusion
Facebook isn't just powerful—it's flexible. No matter what type of company you run, it has enough different marketing options that you can tailor your marketing efforts to fit your company, your budget, and your time constraints.
Yes, it can take some time to get to know all of its features, but it's worth it. Facebook still is growing at a rapid pace, and every day it becomes a more indispensable part of social media marketing.
Though the current headlines aren't going in Facebook's favor, the platform isn't going anywhere for a while.
If Facebook is not a current part of your marketing campaign, it should be. Set aside some time to tinker around, start a few test campaigns, and see what happens. Like anything, it takes practice to get good at it.
My advice: get started now. And learn from these lessons.
About the Author: Zach Bulygo is a Content Writer, you can follow him on Twitter.