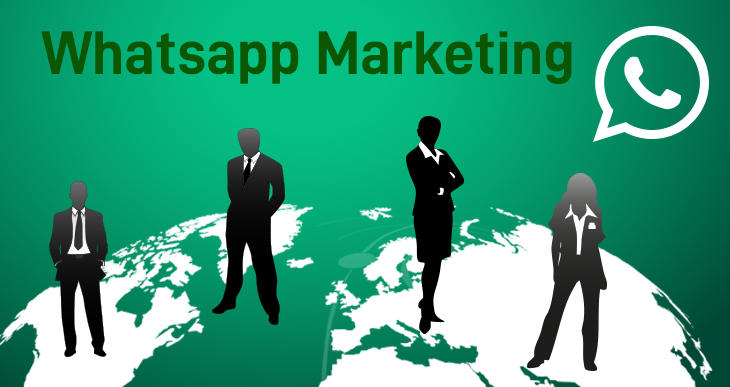 What is the most used messaging platform? Whatsapp is the highest used and most used platform globally. WhatsApp Marketing is making an impact on how brands communicate with customers. Whatsapp has over 1,5 billion monthly active users around the world. Almost every one you know is using Whatsapp.
WhatsApp doesn't sell advertisement on it's platform yet. So what do you do? how can whatsapp marketing work.
With the sms marketing database, targeting options like nationality, income, location, age, gender can be used. With Whatsapp marketing, the message can be more visual and open rates are higher. Whatsapp bulk messages can be sent to existing customers too.
Some reports have indicated that as many as 70 percent of Whatsapp messages gets opened. Those numbers are much better than just about any email marketing platform. Whatsapp also has a very engaged audience, so you can make much deeper connections. Higher rate of success is a definite.
How WhatsApp Marketing can help with more sales:
WhatsApp Marketing Software.
There are many bulk Whatsapp marketing software which can be used to upload your contact list and send the marketing messages. Most softwares violate WhatsApp Messaging terms and often gets suspended. Be sure not to spam and have an opt out options. Protect your brand. Provide relevant content which is useful and they are happy to receive your message. Use WhatsApp Download tools via google chrome extensions too.
WHATSAPP COST & PACKAGES
| | | | |
| --- | --- | --- | --- |
| Packages | Validity | COST PER MESSAGE | Total COST |
| 50,000 WhatsApp Marketing Credits | Unlimited | Ask us | Ask us |
| 100,000 WhatsApp Marketing Credits | Unlimited | Call us | Call us |
| 250,000 WhatsApp Marketing Credits | Unlimited | Email us | Email us |
| 500,000 WhatsApp Marketing Credits | Unlimited | Whatsapp us | Whatsapp us |
Some terms of Whatsapp Advertising
Sender name or specific sending number not possible. Messages will go from random numbers.
You can either send text, images, video or audio files. You can send text along with picture or audio or video or PDF file with maximum 250 character length.
Any links to a click to call to a phone number or website link or download is not possible. Only Plain Text
Maximum size of picture or audio or video would be 1.5 MB. Video will consume 2 credits even if it's 1.5 MB.
After each campaign we will share you detailed report.
100% message delivery is not guaranteed.
Know the pros and cons of marketing on whatsapp
Send Professional Bulk Messages Through WhatsApp Marketing Software
WhatsApp Marketing Features:
WhatsApp Group Chat
Group chats let you message with up to 256 people at once, sharing messages, photos, and videos. Everyone in the group chat can message and see everyone else's responses.
WhatsApp Broadcast lists
When you send a message to a broadcast list, it will go to anyone in the list who has your number saved in their phones' address book. If they reply, it will appear as a normal, one-to-one message in your chats screen, and their reply won't be sent to anyone else in that broadcast list limited to 256 people.
To start engaging with people, you need to have them add your number to their phone's contact list. You can put the WhatsApp link on your website, email signature, or social media pages that makes it easy for people to start a conversation with your brand.
WhatsApp Marketing Tool – A Business App:
WhatsApp Business is an Android app which is free to download, and was built with the small business owner in mind. With the app, businesses can interact with customers easily by using tools to automate, sort, and quickly respond to messages. Learn how to get your whatsapp business setup
Create your WhatsApp Business Profile
Create a business profile with helpful information for your customers like your address, business description, email address, and website. Set an away message when you are unable to answer so your customers know when to expect a response. You can also create a greeting message to introduce your customers to your business.
WhatsApp Messenger from Website
You can use facebook ads to run ads and have whatsapp as a platform to start new conversion. See how whatsapp ads from facebook can help.
Ask us for a WhatsApp Demo Portal Access to try and send some messages on your own. Talk to us about Whatsapp Advertising Solutions.